Katharine Wright Legacy Society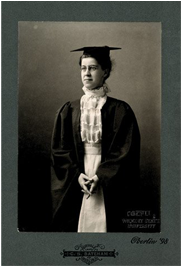 Katharine Wright, the sister of Orville and Wilbur Wright, contributed to the success of her famous brothers by providing practical and emotional support while they pursued their dream of flight. She has emerged as an important figure in her own right. Katharine was the only one of the Wright children to earn a college degree and was very active in education and civic affairs. In addition, she helped develop ideas and encouraged funding and support in the science and business of powered flight that provided the framework for success.

It is in this spirit of partnership, personal accomplishment, and dedicated service that we recognize those individuals who have made a deferred gift commitment to Wright State University. Through their pledge of financial support, members of the Katharine Wright Legacy Society reflect the utmost confidence in the mission and future of our university and students.

Any donor who has made arrangements for a deferred gift to Wright State University - through a bequest provision in a will or living trust; charitable gift annuity or charitable trust; a gift of a life insurance policy; or beneficiary designation of retirement plan, IRA, insurance policy, or other assets - is eligible for membership in the Legacy Society. There is no minimum requirement as to the size of the gift.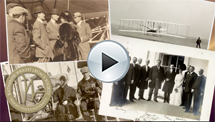 For additional information contact:

Office of Planned Giving
Foundation Building
Wright State University
3640 Colonel Glenn Hwy.
937-775-2251
plannedgiving@wright.edu